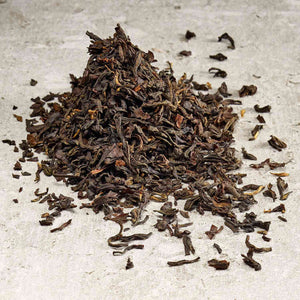 Select Chinese black tea leaves smoked over pine needles to yield a distinctive aroma that goes especially well with savory dishes.
Instructions: Steep 1 teaspoon of loose leaf tea in 6 - 8 oz of hot water (208º F) for 4 - 6 minutes. 32 servings for every 2oz.
Tea Properties:
Origin:

China

Tea Type:

Black Tea

Caffeine Level:

 Medium-High

Intention:

Energize, Explore

Health Benefits*:

Promotes heart health, normal blood pressure, cholesterol levels, and circulation.
Ingredients: Smoked black tea

*These statements have not been evaluated by the Food and Drug Administration. This product is not intended to diagnose, treat, cure, or prevent any disease.